After the pandemic, this is the best time to make her day on this Rakshabandhan. After all the day for your evil, devil, the sweet enemy is on the way on 22nd Aug, this year. No matter, how much sisters fight or tease you and sometimes jeopardize you in front of your parents by leaking your secrets and being innocent, your love and promise to save her in all falls and ills would be eternal. And to help you find the best rakhi gift for sister, we have come up with the top 20 rakhi gift for your sister in 2021.
This list of top 20 rakhi gift for sister will break all your overwhelm of finding the answers to the questions which are migrating in your mind like –
What is the best gift of Raksha Bandhan for sister?
What is a good gift for your sister?
What gift should I give my sister this Raksha Bandhan In Lock Down?
You will find answers to many more such questions rolling in your mind.
So let's quickly start our list of the top 20 Rakhi Gift For Sister In 2021 –
1. Avighna Women's Clutch, Watch With Perfume (AG-A69_Multicolored)
There can not be a better way to bring a smile to her face with all the three essentials in one kit. Psst, do not disclose that inside, you kept the money for the upcoming bell-bottom movie ticket for her.
2. Kaameri Bazaar Birthday Bhaidooj Rakhi Gift Combo for Sister (12″ x 12″ Cushion Cover with Filler + Printed Coffee Mug + Printed Key Ring)
Do not get out of thought from your evil devil sweet enemy from bed to morning coffee to hang out with friends. Haha….because it is an act of good revenge!
3. Personalised Magic Mirror LED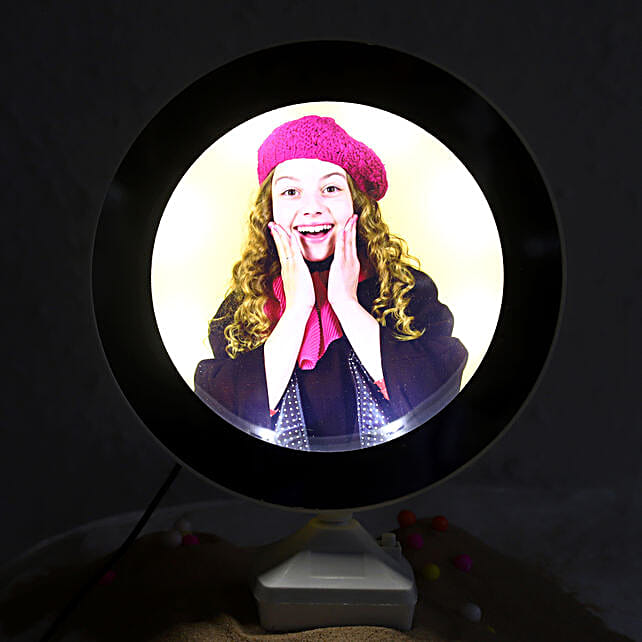 This impressive mirror is a mirror until you press the button, then it unveils your personalized image. So isn't it a good idea if it unveils your most loved memory with your sister. Do not forget to provide your most loved pic with your sister while buying.
4. Roses & Ferrero Rocher in Glass Vase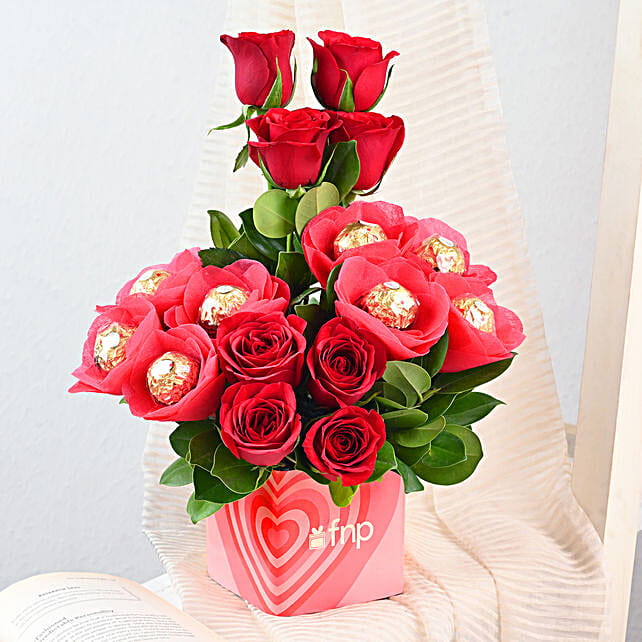 Melt some extra sweetness in this Raksha Bandhan, and tell your sister she is as sweet as this vase of Roses & Ferrero Rocher.
5. Nesara Rayon Printed Blue Dress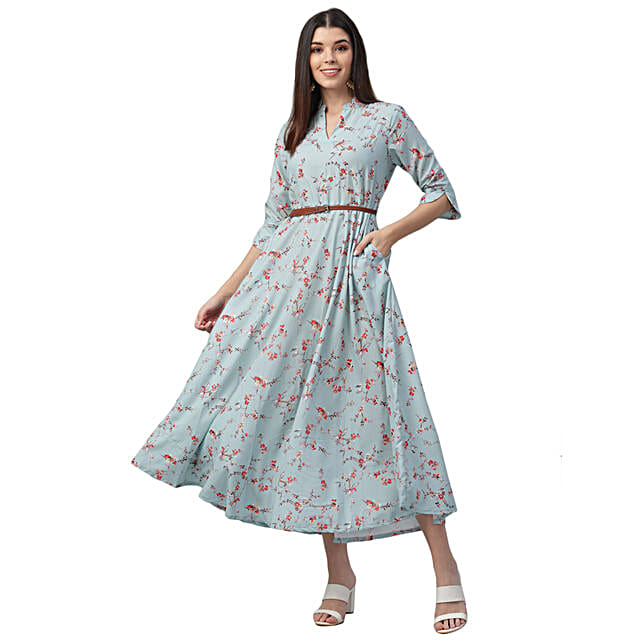 You know what, girls are always short of dresses. Gifting this cute dress will make her happy because she will get one more piece to stuff her overloaded empty wardrobe. Haha!
6. Best Sister Table Clock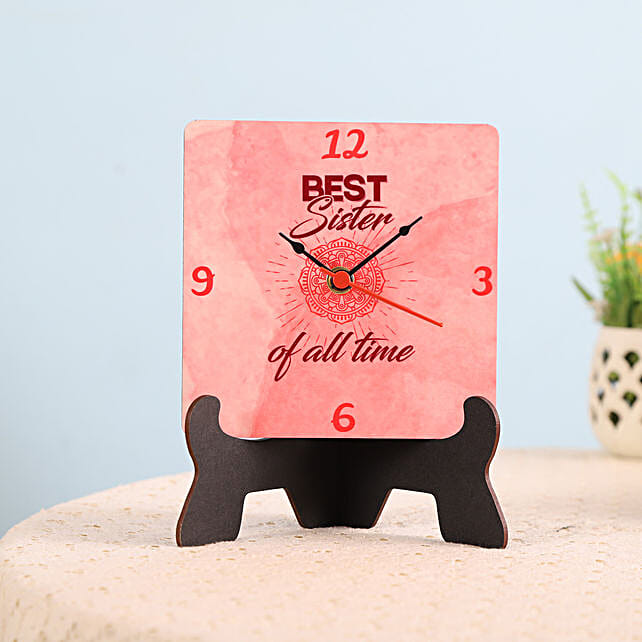 Of course, the best sister deserves the best of all.
7. Snail Desk Lamp With Pen Holder
This cute lamp is a versatile pen holder or beauty brush saver. So depends on your fashionista sister or a studious one.
8. Weekly Earrings Gift Box – 7 Pcs (Silver Plated)
This set of contemporary silver-plated studs is a perfect box of bling to gift a well-organized fashion icon sister god gifted to you.
9. India Souvenir Pocket Watch Keychain
This quirky key chain has a hidden clock inside to run ahead of time. What a beautiful combo of love, usefulness, and being disciplined.
10. Modern Red Stone Dangler Earrings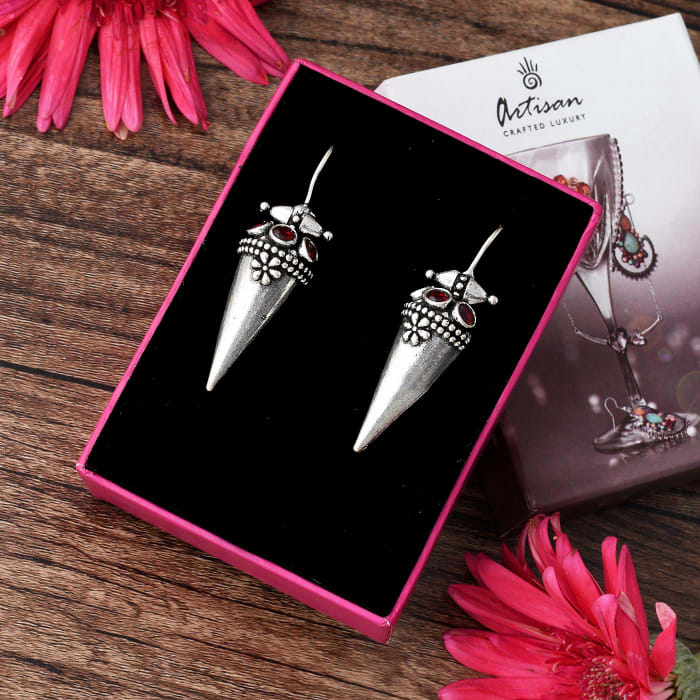 These tiny studded red stones are like diamonds on crowns for the princess of the contemporary world. So good idea to make your sister happy.
11. Bold n Chunky Kundan Polki Necklace Set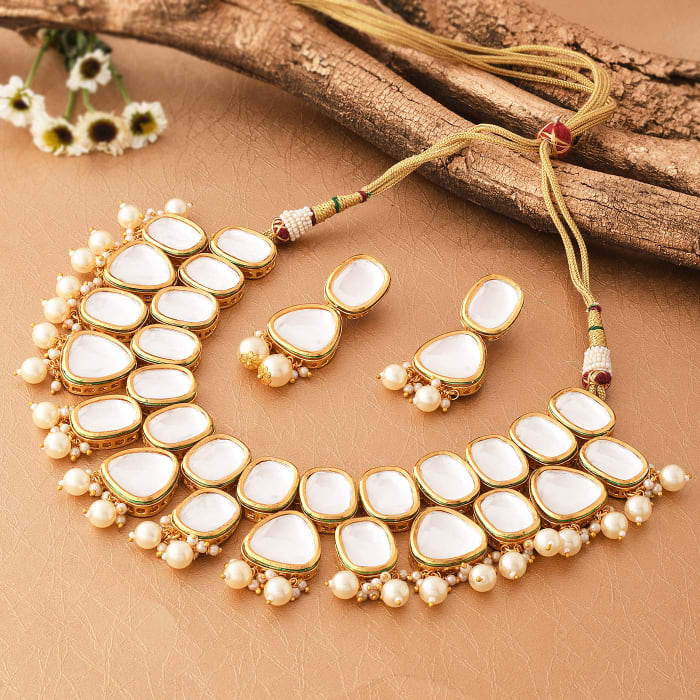 Gift this dainty pearl necklace set to your sister to match her personality and honor the heritage on festivities and get-togethers.
12. Multifunctional LED Desk Lamp
Wow!! this desk lamp is a six-in-one piece because it is a lamp, a planter, a mobile holder, a fan (can you imagine), a pen holder, and a USB charger. Snap it up before it gets out of stock.
13. Green Embroidered Suede Clutch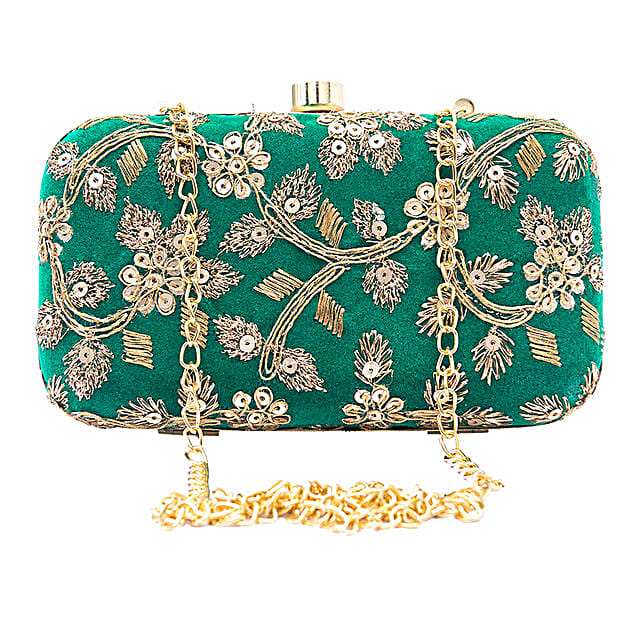 This hand-embellished clutch is one of the royal gifts for your sister because she is the princess of your heart
14. Jungle Burst Wrist Watch With Printed Strap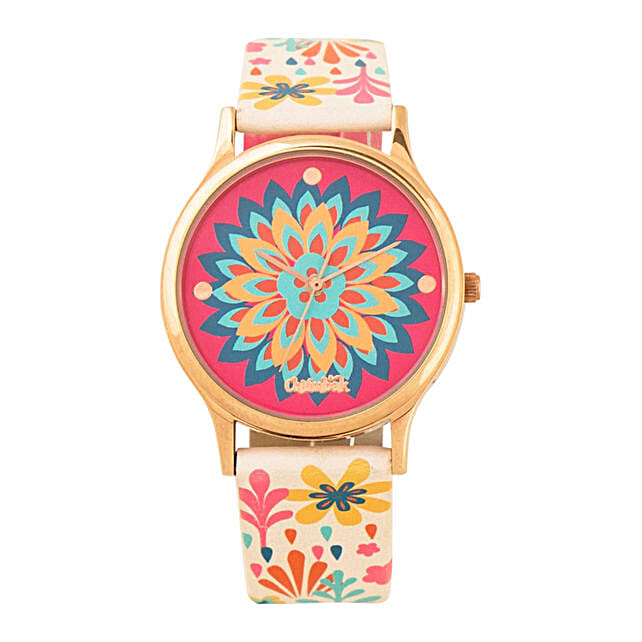 This sturdy watch is as cute as your sister's. It is the perfect rakhi gift for sister for everyday use.
15. Isla Pink Topaz Pendant With Silver Chain
Your sister will love this pink topaz stone pendant because it is embellished in sterling silver. So it is enough to enhance everyday minimalistic attire
16. Makeup Mirror With LED & Fan
Your sister will love to add this cute make-up mirror with a fan and LED light in her make-up bag and feel like a diva while fixing the make-up on the go.
17. Jewellery Storage Box
This spacious jewelry box can be a perfect rakhi gift for sister, because it will give a cozy room to all her big and small pieces of jewelry with a cushion and mirror.
18. Vintage Wooden Finish Bluetooth Speaker
Take hold of the TV, because your sister will feel groovy with this stylish Vintage Wooden Finish Bluetooth Speaker. It is a smart choice to gift one of the top rakhi gifts for sister.
19. Wonder Woman Mini Backpack
This sporty bag pack is another wonder to gift your special sister on this rakhi.
20. Siblings Rock Personalized Pop-Up Box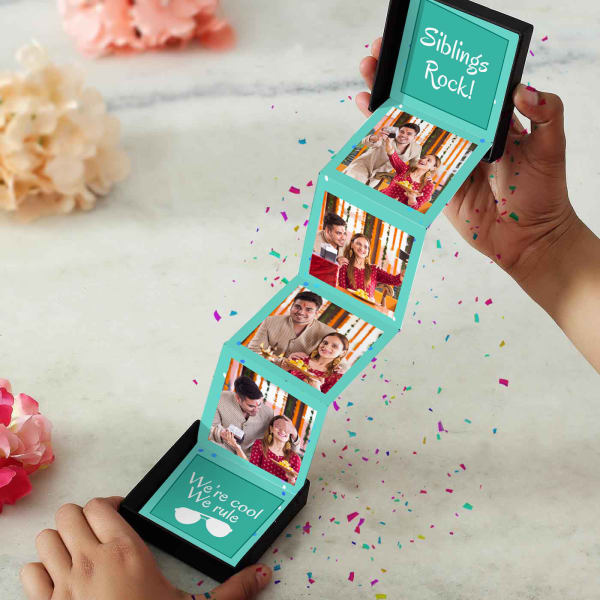 Cherish your special memories with your loving sister with this pop-up box, and tell her you are always with her irrespective of the distance.
Because your sister is your princess, a loving enemy at times, and a superhero too, so she deserves the best of all the world. I hope I could help you get all the answers through this gift guide. Let me know through your valuable comments.